Dental Expressions Blog
September 13, 2017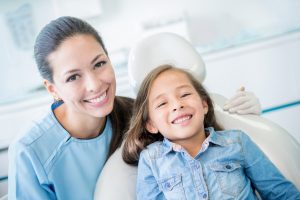 As a parent, your child's health is in your hands—that goes for dental health as well. One of the best things that you can do for your little one's smile is to make sure they visit the dentist regularly.  It's your responsibility to make sure that they have strong, healthy teeth and your children's dentist in Oklahoma City can help you do that.
If you're concerned about the best ways to take care of your children's teeth, you're looking in the right place! The first steps start at home, making your children comfortable with the idea of dentistry and visiting the dentist.
Comments Off

on Learn Why Kids Need to Meet Their Children's Dentist Early On!
Older Posts »