Restorative Dentistry – Oklahoma City, OK
Where Damaged Teeth Come to Be Rebuilt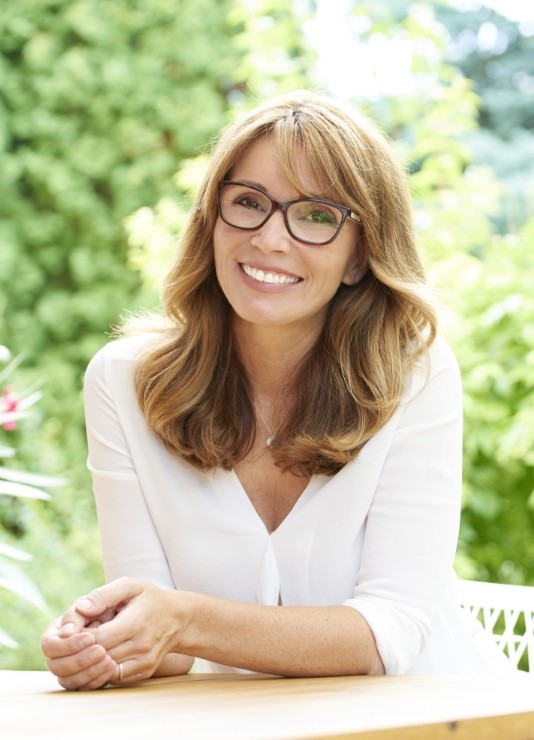 At Dental Expressions, Dr. Holman never wants you to feel embarrassed about your smile. We understand this is often easier said than done, but the truth is that we are here to help you feel good about your pearly whites. That is why we offer restorative dentistry in the form of tooth-colored fillings, dental crowns, root canal therapy, and more. Not only can we repair damaged teeth, but we can restore broken smiles, and rebuild damaged structures plagued by decay. Call us if you are suffering from a damaged or decayed tooth. Let us help you regain your confidence and your smile.
Why Choose Dental Expressions for Restorative Dentistry?
Digital Impression System for Less Mess
Intraoral Cameras for Improved Patient Education
Sedation Dentistry Available
Dental Crowns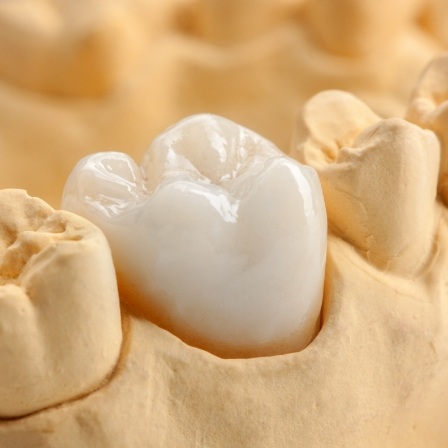 Commonly referred to as "caps," dental crowns can be made out of a variety of materials, such as porcelain, zirconia, porcelain-fused-to-metal, ceramic, and even gold. Designed to fit over a vulnerable tooth structure plagued by severe decay or facial trauma, our crowns are secured into place with a durable bonding agent and can last 10-15 years with proper maintenance. Over time, they must be replaced, as they are not permanent, but they can help to restore functionality to your damaged smile.
Learn More About Dental Crowns
Tooth-Colored Fillings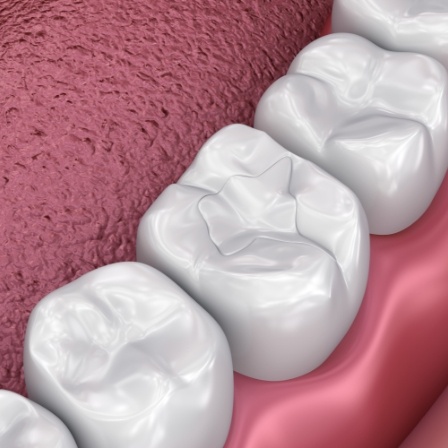 Instead of relying on traditional amalgam that often stands out when smiling or speaking, we use tooth-colored composite resin to fill in cavity-stricken areas of a tooth. Matched to blend in with existing tooth enamel, the malleable solution does not require the extensive removal of tooth structure, as traditional amalgam fillings do. As a result, this lowers your risk of your filling expanding and causing further damage to your tooth over time.
Root Canal Therapy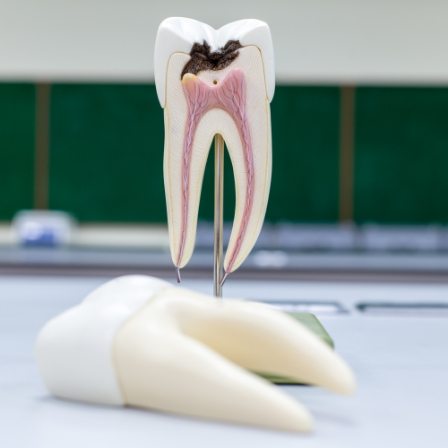 When the pulp inside your tooth becomes damaged or infected with decay, you will likely notice that pain becomes a significant problem. Without timely treatment, the infection can spread and put your tooth's structure at risk for extraction. But with root canal therapy, we can remove the pulp, clear out the canals, and fill the area so that reinfection is less likely to occur in the future. In most cases, you will need a customized dental crown to fit over your vulnerable tooth, granting greater functionality throughout the recovery process.
Tooth Extractions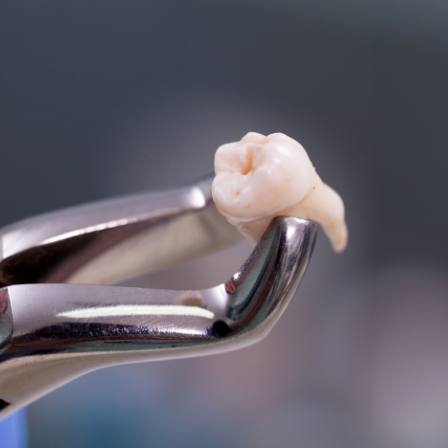 At Dental Expressions, we will never turn to tooth extractions as a starter treatment. Instead, we will look for alternative ways to save your smile. This may occur with a dental crown or root canal therapy, but if these prove unsuccessful, the only solution left is to remove your damaged or decayed tooth. When it becomes potentially dangerous for your oral health, we will make sure you are calm, comfortable, and fully at ease when removing your tooth.
Wisdom Teeth Extractions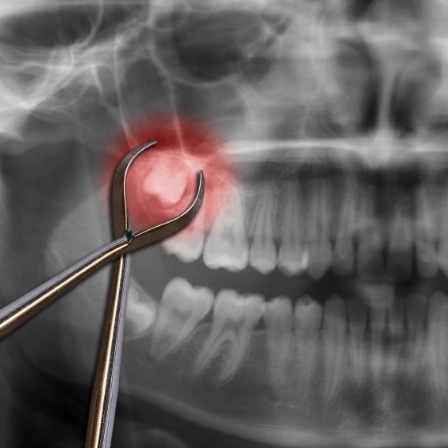 Third molars, also referred to as wisdom teeth, were once vital to the diets and nutritional habits of early civilizations. Now that humans have evolved, food is less dense and easier to eat. As a result, these teeth are now no longer necessary. However, when they erupt, typically between the ages of 17 and 25, there is less room for them, which can lead to problems of impaction. Should our team find that you or your child's wisdom teeth need to be removed, we will go over the process and explain how these teeth will be extracted in the safest, most appropriate way.