Replace Missing Teeth – Oklahoma City, OK
Filling in the Gaps, One Tooth at a Time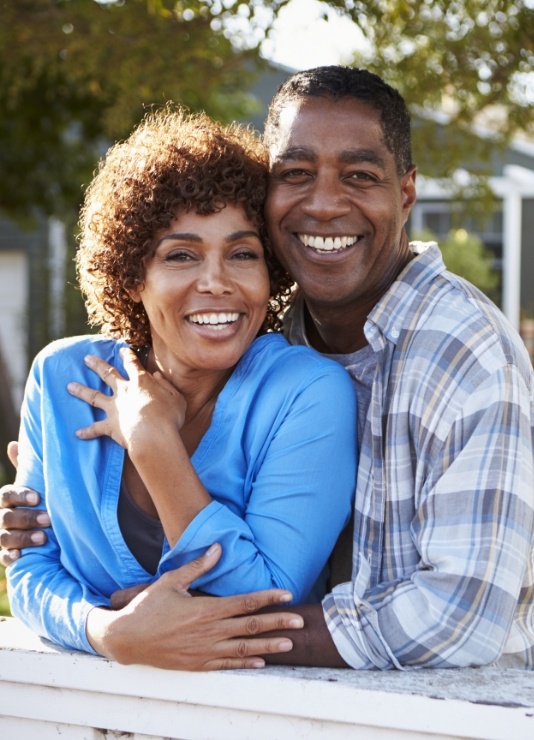 Missing teeth, no matter how many you have, can make eating, smiling, and speaking increasingly difficult over time. Not to mention, gaps in your smile can lead to a deteriorating jawbone and loose teeth. At Dental Expressions, we believe every patient should have the opportunity to enjoy a full, complete smile, which is why we offer various tooth replacement options. Whether you choose dentures, dental bridges, or dental implants, we have the services you need to take back your life and your smile. Call us today to schedule an appointment.
Why Choose Dental Expressions for Replacing Missing Teeth?
Start-to-Finish Dental Implant Placement & Restoration
Digital Impression System for Improved Comfort
High-Quality Materials for a Natural Look
Dental Bridges
Consisting of two dental crowns and artificial teeth commonly known as pontics, this customized prosthetic fits over healthy abutment teeth and fills in the gap of your smile. Less invasive than an implant bridge, the device sits on top of your gums and allows for improved functionality when eating and speaking.
Dentures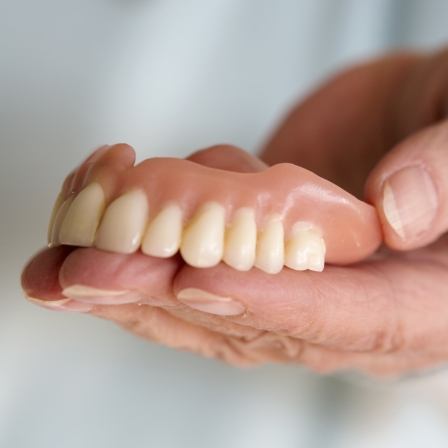 Full and partial dentures are time-tested prosthetics that have been used for centuries. The materials used today are vastly different (and better), making it possible for you to feel more confident when smiling. Not only do they look natural, but they fit more comfortably inside the mouth, offering added security and function, both of which are essential if you choose dentures to replace your missing teeth.
Dental Implants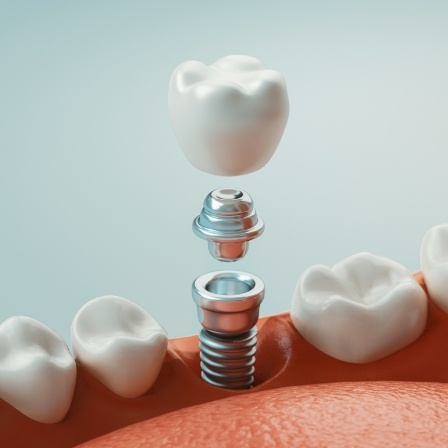 Dental implants are small, titanium posts that mimic the natural tooth root. Resembling screws, they are surgically implanted inside the jawbone, fusing over several months to create a solid foundation. Instead of relying on your natural suction or metal clasps to hold them in place, implant dentures are secured to the tops of the implant posts, which are known to last 30+ years or even a lifetime.