Implant-Retained Dentures – Oklahoma City, OK
Secure Your Denture with Dental Implants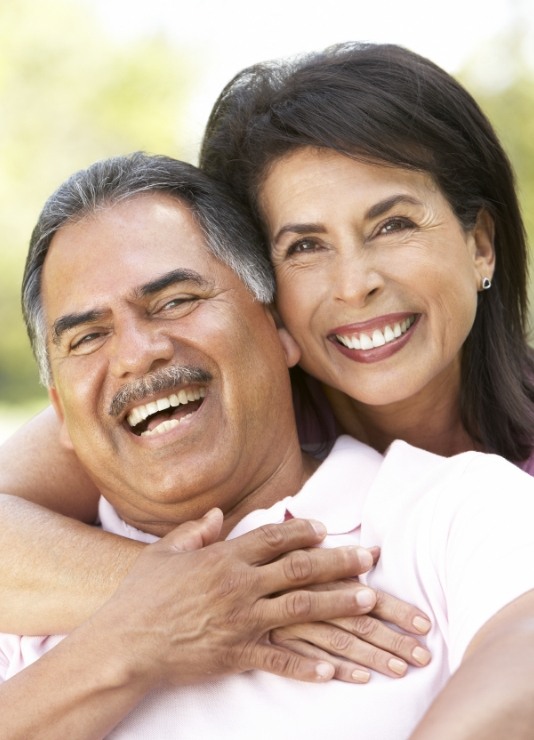 Are you tired of your dentures slipping? Maybe you miss chewing a steak? No matter the reason you're dissatisfied with your replacement teeth, you can enjoy the next best thing to your natural smile with implant dentures in Oklahoma City. You'll have the unmatched stability of dental implants to chew, speak, and smile without any worry.
Why Choose Dental Expressions for Implant-Retained Dentures?
Trusted Dentist with Advanced Training and Experience
No-Mess Digital Impression System Used
We Welcome Your Dental Insurance
How Do Implant-Retained Dentures Work?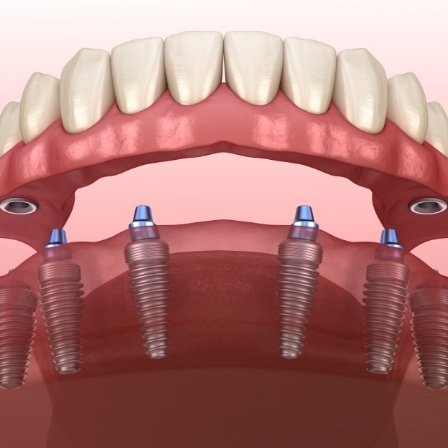 A traditional denture rests on top of your gum tissue and is held in place using suction or an adhesive. Although this method is effective, it will only last for a few years before needing to be replaced. Not to mention, dentures will always have their limitations despite the latest improvements in dentistry.
As an alternative, your implant dentist in Oklahoma City will surgically place 4 to 10 dental implants into your jaw to anchor your denture to your bone. You'll have a nearly perfect replica of your real teeth to resolve the common complaints of traditional dentures.
Am I a Candidate for Implant-Retained Dentures?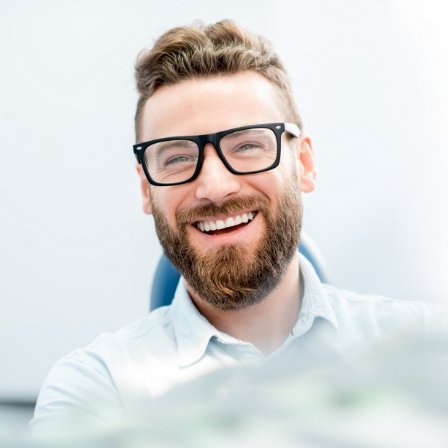 If you've experienced extensive tooth loss or you're unhappy with your denture, you might be a candidate for dental implants in Oklahoma City. Most patients who have good oral and general health can benefit from them; however, we'll need to review a CT scan of your jaw to ensure it can support the posts. Depending on the results of the examination, you might need additional treatments to move forward with your placement surgery.
The Implant-Retained Dentures Procedure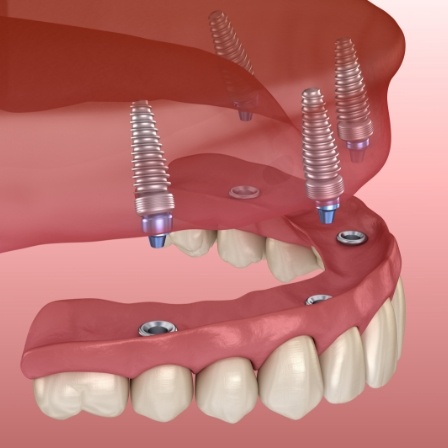 Rebuilding your smile with dental implants will occur in several steps. After you've healed from any previous procedures, you're scheduled for your placement surgery. Your dentist in OKC surgically inserts titanium posts into your jawbone. Over the next several weeks, your bone will fuse to the posts through a process called osseointegration. Once your jaw has healed, you'll need a second procedure to attach special fixtures to your posts, which will connect your denture to your implants.
Your denture will be carefully crafted to match your specific needs to ensure the function and aesthetics of your new smile. You can rest assured your results will look and feel natural. No one will know they aren't your real teeth.
Benefits of Combining Dentures & Dental Implants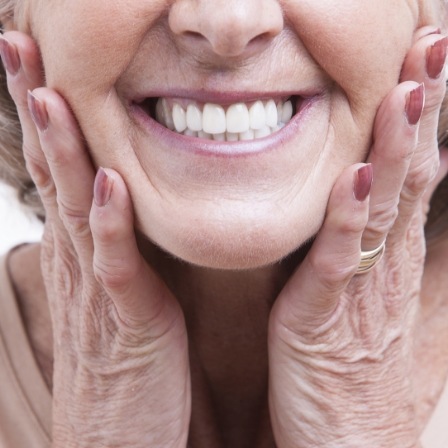 A dental implant is the only treatment to mimic a tooth from the root up; therefore, it can provide a variety of benefits not possible using a traditional denture, such as:
Over a 95% success rate to last for decades.
Looks and feels natural to boost your confidence.
Regain as much as 70% of your biting force.
Preserves jawbone density to improve your oral health.
Supports facial tissues for a youthful appearance.
Easy maintenance and care.
Eliminates slipping and irritation
Long-term, cost-effective solution that should never need to be replaced.