Preventive Dentistry – Oklahoma City, OK
Reducing Risks, Improving Smiles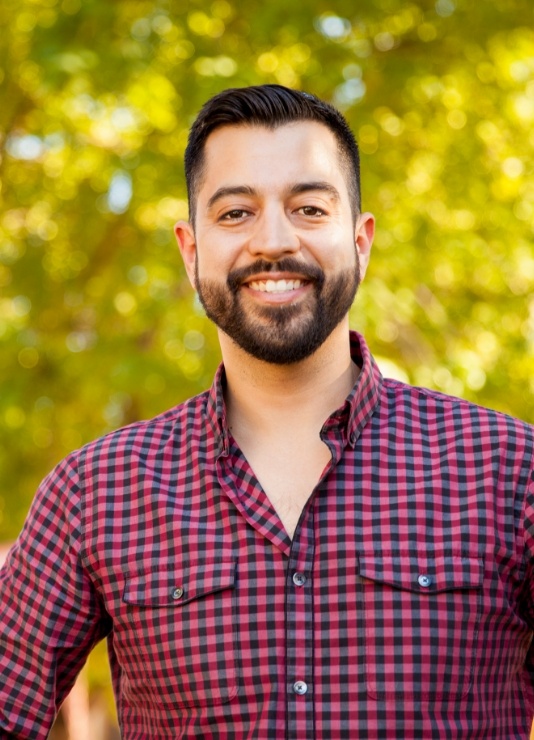 Preventive dentistry is considered the cornerstone of good oral health. Patients who want to avoid cavities, tooth decay, gum disease, and other similar dental problems can find help by seeing our team twice a year for regular checkups and cleanings. Taking a proactive approach to oral healthcare makes it possible for individuals to enjoy healthier smiles year after year. If it has been more than six months since your last dental appointment, call our office to schedule a visit today.
Why Choose Dental Expressions for Preventive Dentistry?
Enhance Diagnostic Imaging with Digital X-Rays
Patients of All Ages Welcome
Dental Insurance & Financing Available
Dental Checkups & Cleanings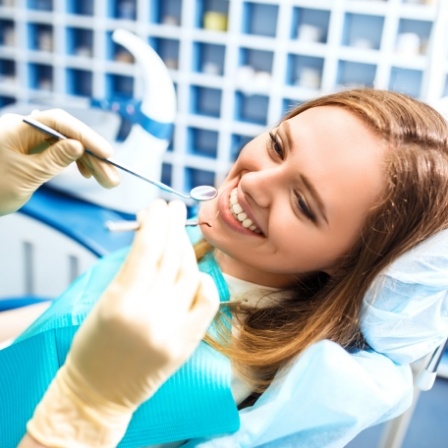 Dr. Holman recommends visiting our dental office every six months for a regular checkup and cleaning. During these visits, we will take necessary digital images of your smile before discussing potential treatment options if cases of decay, cavities, or gum disease are found. We'll also thoroughly clean your teeth by removing hardened plaque and tartar that can cause gum disease. By engaging in these visits, you can stay on top of your oral health and avoid serious problems in the future.
Oral Cancer Screening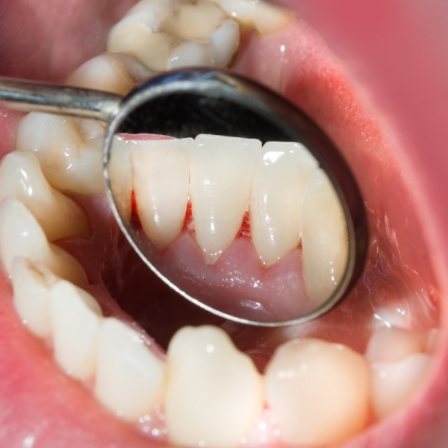 Oral cancer screenings are essential to a person's overall health. This disease takes the life of one person every hour in the United States, which is why we incorporate these early detection screenings into your regular dental checkups. We'll look for signs of discoloration, lumps, or other abnormalities that are commonly associated with oral cancer. If we find any areas of concern, we'll refer you to a specialist for further testing.
Periodontal Therapy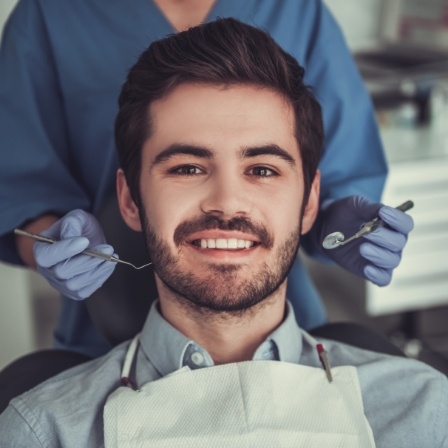 Gum disease is one of the most common dental problems in the United States. With millions of adults suffering from some form of the disease, smiles can worsen over time if left untreated. When bleeding gums, tenderness, and inflammation occur, we will recommend periodontal therapy in the form of scaling and root planing to eliminate bad oral bacteria and restore gum health. If gum pockets are too deep, however, we will likely refer you to a periodontist for further treatment.
Fluoride Treatment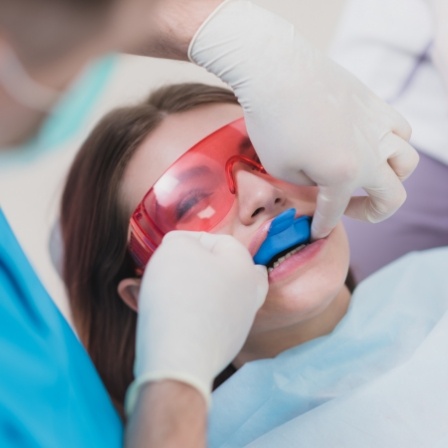 Fluoride is a natural mineral that is commonly found in toothpaste, tap water, and various foods. When patients are considered to be at high risk for cavities, it is recommended that additional fluoride treatment be administered. This is completed during a regular checkup and takes only a minute. The painless process involves applying a gel or varnish to the surfaces of your teeth, creating a protective barrier that combats tooth decay and strengthens the enamel.
Nightguards for Bruxism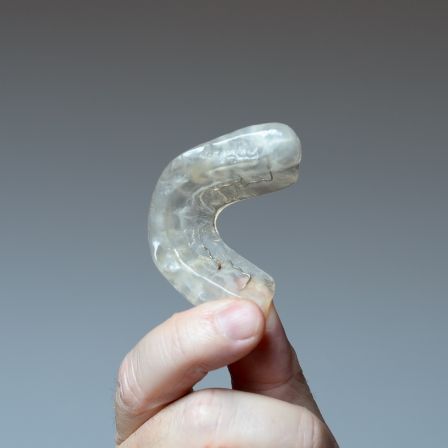 Teeth grinding, also known as bruxism, can be detrimental to your teeth and gums, resulting in worn enamel and putting you at a higher risk of decay. With a customized nightguard, though, your teeth remain protected as you sleep. This unique device also serves to minimize any pressure placed on your jaw joints, which can contribute to temporomandibular joint dysfunction (TMD). By wearing a nightguard over your teeth while you sleep, you can take better care of your smile while also getting much-needed rest.