Meet the Dental Team – Oklahoma City, OK
Get to Know Our Experienced Team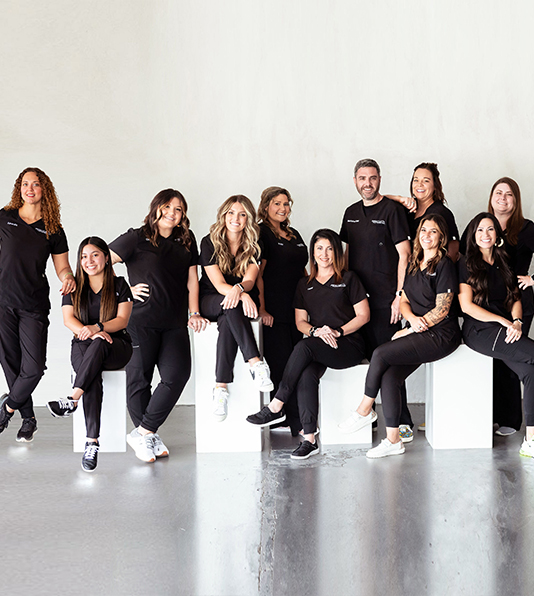 Our dental team is dedicated to providing personalized care to every patient. In fact, they do such a good job that many of our patients request them by name during their treatments or routine visits! They take their time to answer questions and make sure each patient feels comfortable, creating positive experiences for everyone we see. Before you come in for your first appointment, get to know some of the friendly faces around our office by reading about them below.
Candi, Front Office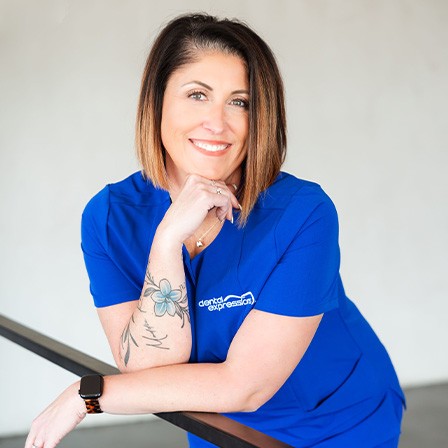 Candi grew up in Tecumseh, Oklahoma, graduating from Tecumseh High School. She attended Rose State College, becoming a dental assistant. During her 22-year career in dentistry, she has played many roles in the office. For the last seventeen years, she has been working in the front office, though she still enjoys her rare opportunities to help assist in the back. She takes pride in helping patients understand the complexities of dental insurance so that they can maximize their benefits. In her spare time, she enjoys spending time at the lake with her family and friends.
Cassie, Front Desk/Insurance Coordinator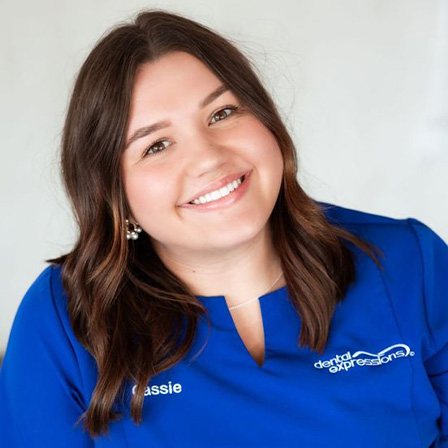 Cassie says that her co-workers are like a second family, and she also loves getting to know our patients so she can help them with whatever they might need. She likes to spend her weekends relaxing with her fiance and two dogs or catching up with her three nieces. She sings very loud in the car and is always trying to make people laugh!
Rachel, Dental Hygienist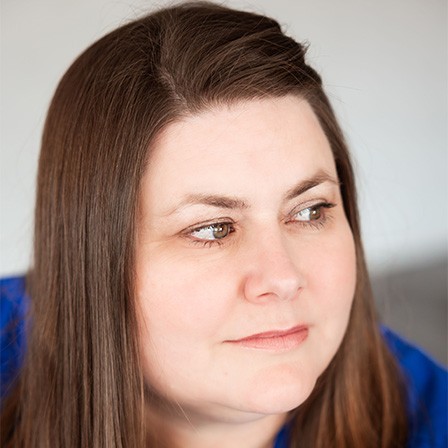 Rachel grew up in Moore, Oklahoma. She graduated from The University of Oklahoma with a Bachelor of Science in Dental Hygiene. Being in the dental field is very rewarding for her because she is able to build relationships with her patients and truly help them with their dental needs. She enjoys spending time with her two children, traveling, and going to the movies with family and friends.
Jenny, Dental Hygienist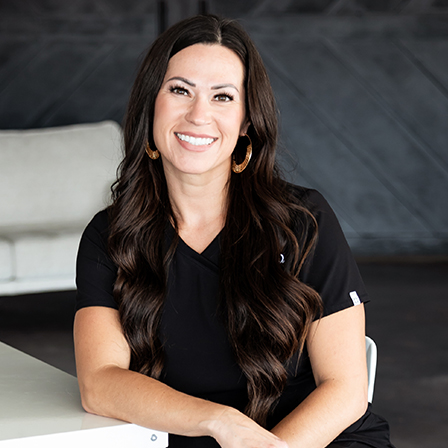 Jenny grew up in Shawnee, Oklahoma. She graduated with a degree in dental hygiene from the University of Arkansas. Jenny is a natural conversationalist, and she uses this trait to help patients feel comfortable during their visit. She believes that knowledge is power and makes sure that her patients understand how their oral health affects their overall health. Jenny enjoys OU Football, the Oklahoma State Fair, and spending time with her nieces and nephews.
Kenzie, Dental Hygienist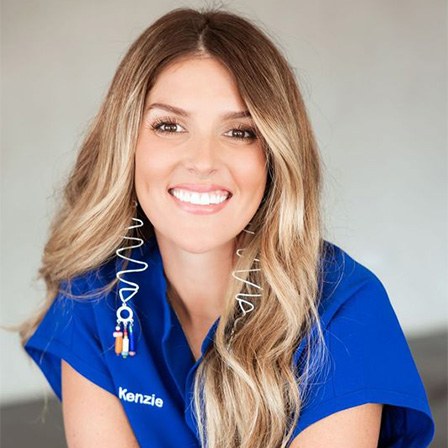 Kenzie feels very fortunate to work alongside people who she considers to be her extended family while building relationships with her patients. Plus, bringing people's smiles back to health is always rewarding! Growing up, she was always fascinated by teeth and actually liked going to the dentist, so she was perfectly suited for a dental career.
A graduate of Rose State College, Kenzie and her best friend, Braydon, were married in 2020, and they have a golden retriever, Luccah. When she isn't looking after patients, she likes to travel, play golf, and spend time with friends and family.
Kali, Dental Assistant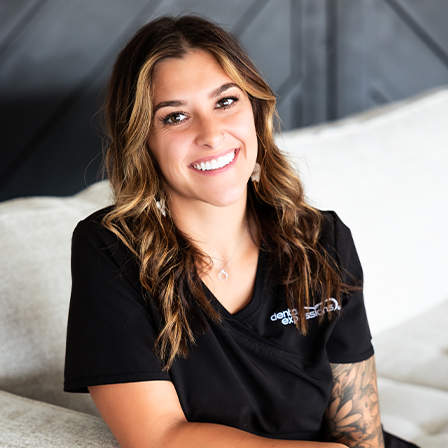 Kali is so passionate about what she does that she doesn't really consider it a job. She has been interested in teeth her entire life and knew she wanted to work in the healthcare field.
Originally from Lexington, Kali has a daughter, son, and cat waiting for her at home. Because her son plays baseball, basketball, football, and every other sport you can imagine, most of her weekends involve her cheering him on from the sidelines.
Ashley, Dental Assistant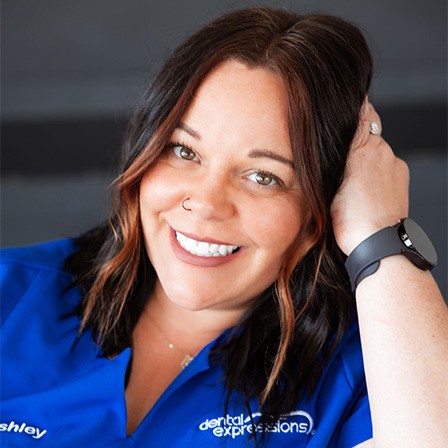 Ashley joined our practice in 2022, and she brings over 15 years of experience to our team. She says that she truly loves coming to work every morning thanks to the wonderful people that make up our staff. She attended the Oklahoma Health Academy and has certifications in coronal polishing and radiation protection/safety.
Ashley and her husband have two boys who keep them very busy as well as a dog and turtle. She likes to go coyote hunting and help her dad process during deer season.
Paige, Dental Assistant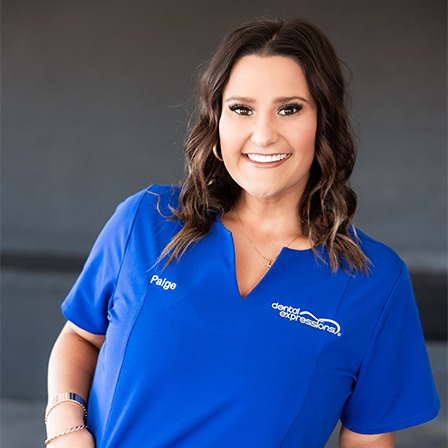 Paige says that her job is all about forming trusting relationships with our patients and helping them transform their smiles for the better. On top of her dental assistant training, she is also certified in radiation protection and safety, coronal polishing, sealant placement, and nitrous oxide administration.
When she isn't spending time with her boyfriend and their two pets, you'll usually find Paige outdoors hiking, kayaking, camping, or playing softball.
Amanda, Dental Assistant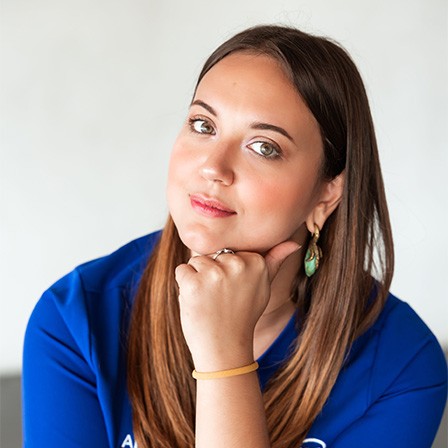 Amanda originally hails from Irving, TX. As a part of the Dental Expressions team, she loves that all her coworkers have such a strong work ethic! She also always looks forward to helping patients genuinely enjoy their smiles.
At home, Amanda has an amazing boyfriend and three dogs (two Heelers and a Pomeranian). As for hobbies, she spends her free time going to the gym, taking her pups on walks, hiking, and looking forward to fun date nights every weekend.
Celeste, Dental Hygienist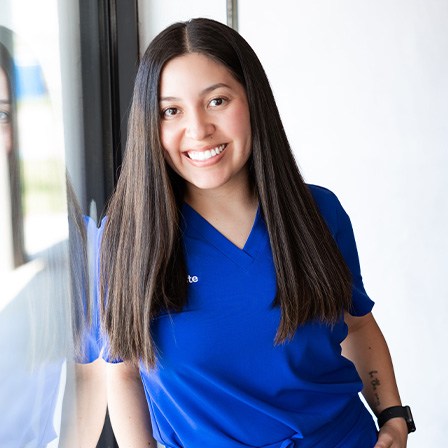 Celeste feels very fortunate that she gets to provide meaningful care and education to our patients while working alongside people that bring joy to her life. She's originally from Moore, OK and graduated from Rose State College.
Celeste's weekends usually consist of her playing cornhole, exercising, going to coffee shops, or spending time with family (which includes nine siblings!).