Dentures – Oklahoma City, OK
A Fully Restored and Gorgeous Smile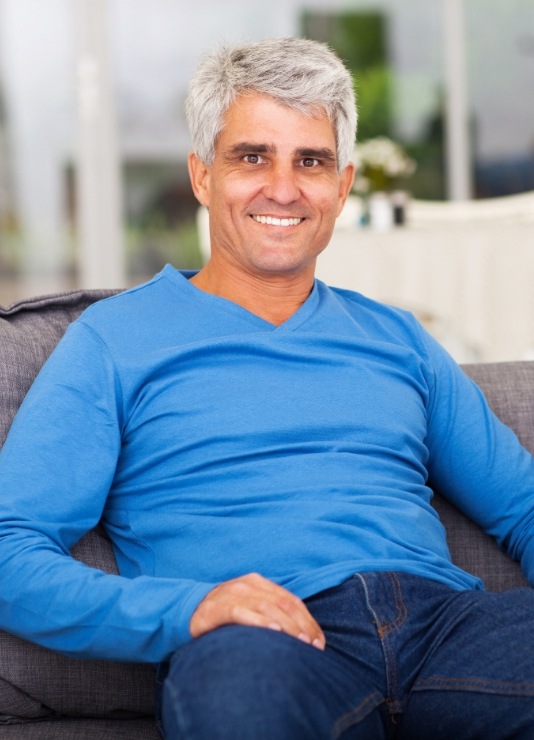 When you had a full set of teeth, you didn't have to think twice about eating the foods you love. However, life has changed since you lost your ivories. Now, before consuming certain foods, you're reminded of the limitations of not having a full set of teeth. Thankfully, there's a way to maintain a regular diet and enjoy a confidence boost once again. When you visit us at Dental Expressions, our dentists will perform a thorough examination to make sure your oral health is up to par. Then, we'll move forward with creating the perfect plan for restoring your oral health with the placement of dentures. To get the process started, contact us today to schedule an initial visit!
Why Choose Dental Expressions for Dentures?
High-Quality Materials for Natural-Looking Appearances
Dental Insurance Welcome & Financing Available
Decades of Experience From Our Trusted Dentists
The Different Types of Dentures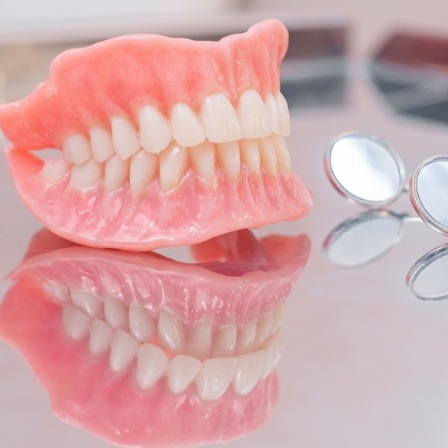 Because our patients' needs can vary, we provide different denture placement options. Here are three routes available to you.
Partial Dentures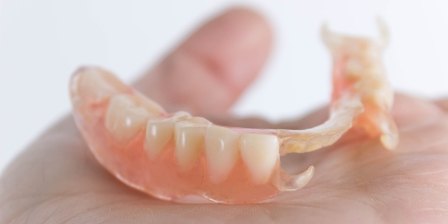 These can be used if you only have a few teeth missing. The apparatus consists of porcelain prosthetic teeth that fit perfectly into your smile to create a natural-looking appearance.
Full Dentures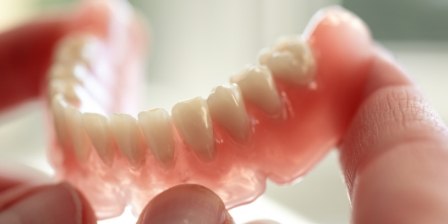 If you're missing an entire row or a full set of teeth, your dentist can craft a full set of dentures that rests directly on the gums. The appliances are held in place with dental adhesive and the natural suction created inside the mouth, but they are still removable.
Implant-Retained Dentures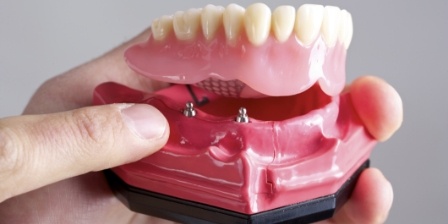 For patients who want a permanent solution, there is the option of receiving implant-retained dentures. Your dentist will insert a series of titanium posts at the jawbone level that mimics the function of the original missing roots. With the addition of abutments later, a set of custom dentures can be created to snap into place.
The Process of Receiving Dentures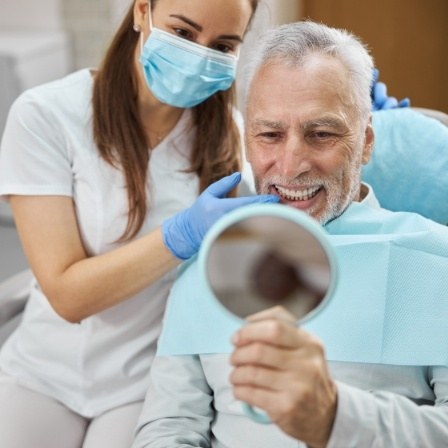 The first step toward having your smile restored is to visit our office to be examined by Dr. Colin Holman. While you're here, we'll check to make sure you have excellent gum and tooth health (if applicable) before we proceed. Then, we'll go over the replacement options with you so you can be fully informed.
If you decide to go with removable dentures, then we'll start by collecting digital impressions. Then, once you and your dentist have settled on the right dentures, we'll have an in-network lab fabricate the appliances.
Using and Maintaining Your New Dentures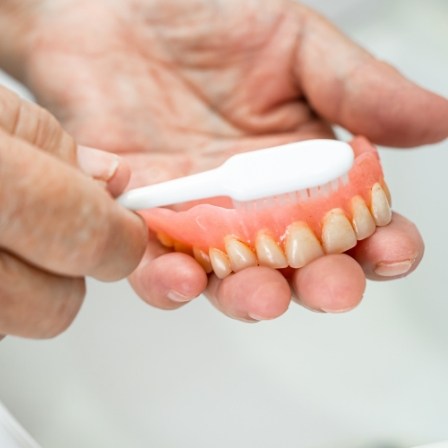 Initially, you can expect some tenderness as your gums adjust to the new addition of dentures. Still, it's important to wear them throughout the day and to only remove them when you retire to bed. During the adjustment phase, you may also consider refraining from eating hard foods until you can better adjust to wearing the dentures. To also help with the adjustment process, you may also consider reading aloud daily until you feel comfortable speaking while wearing your dentures.
When it comes to maintenance, you should be sure to remove your dentures nightly to clean and soak them. One habit to avoid is using your regular toothbrush to clean them, as it could leave them tarnished. Instead, rinse the dentures thoroughly when you remove them and soak them in denture cleaner.
With the proper care, which should include visiting our office every six months for cleanings and examinations, your dentures can last for well over a decade. If you have questions about the process, or you'd like to schedule an initial visit, don't hesitate to contact us today!
Understanding the Cost of Dentures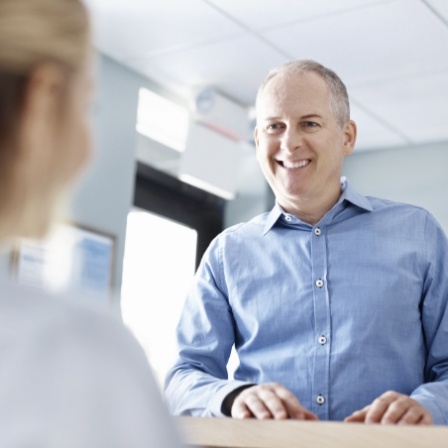 Are you ready to say goodbye to the gaps in your smile? Dentures are an excellent tooth loss solution that can help you enjoy a complete and fully functioning grin once again. Before committing to anything, you likely want to know how much your overall treatment will cost. Since every case is unique, the price can vary greatly from patient to patient. At Dental Expressions, we'll conduct an oral examination and provide you with an accurate cost estimate so that you know exactly what to expect. To learn more, continue reading or make an appointment with our team today!
Factors that Affect the Cost of Dentures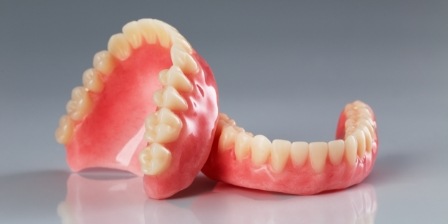 Several factors influence the total cost of dentures in Oklahoma City, including:
Any preliminary dental work you need (i.e., tooth extractions, periodontal therapy, etc.)
Number of teeth you're missing
Type of acrylic used for the base (the part that's dyed to match the color of your gum tissue)
Materials your replacement teeth will be made of (usually porcelain or ceramic)
If you're on a budget, you may be tempted to opt for cheaper dentures. However, just because the prosthetics are more affordable does not mean they're worth having. Cheap dentures tend to break easily and will require replacement much sooner than anticipated. Therefore, it's best to go with a high-quality, durable option that will pay itself off in the long run.
Are Implant Dentures More Expensive?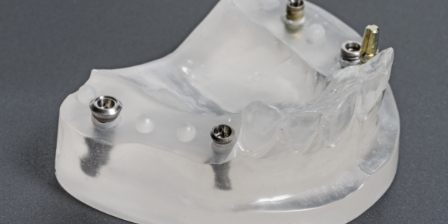 Yes, but only because they require oral surgery and the placement of multiple dental implants. Even though implant dentures have a higher upfront cost, many patients find them to be worth every penny. Thanks to their unique placement inside the jawbone, they won't move out of place and are far more reliable for day-to-day use. They also help stimulate the jawbone, preventing its deterioration and providing unmatched stability. What's more, implant dentures can last decades, meaning you won't have to worry about paying for a replacement every few years.
Does Dental Insurance Cover Dentures?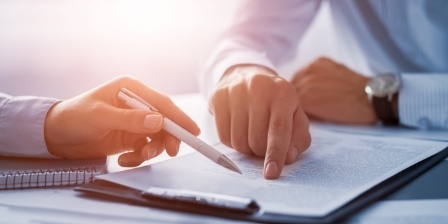 Since dentures are considered a major procedure, most dental insurance plans will cover a portion of the total cost (usually about 50%). Of course, every policy is unique, and the amount of coverage given will vary from person to person. Before committing to anything, contact your insurance provider to confirm the details of your policy. Our team is more than happy to help with this step if needed.
Other Options for Making Dentures Affordable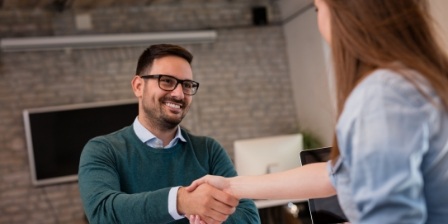 Don't have dental insurance? No problem! We offer CareCredit financing to help you get the treatment you need while staying within your monthly budget. This option allows you to split up the total cost of dentures into smaller installments. Plus, there are multiple low-to-no-interest plans to choose from, meaning you're guaranteed to find something that works best for you.
Are you ready to start your journey toward a complete, fully functional smile? Give us a call and schedule your consultation today! We'll help you accomplish your goals while keeping your expenses as low as possible.
Denture FAQs
If you suffer from extensive tooth loss, you might be thinking about restoring your smile with dentures in Oklahoma. At Dental Expressions, we want to be as helpful as possible throughout the process of replacing your missing teeth. For your convenience, we've decided to answer some frequently asked questions about this popular tooth-replacement solution. If you would rather speak directly with a member of our team, don't hesitate to reach out to us!
How long will I have to wait to get dentures after I have teeth extracted?
Most patients have to wait about six to eight weeks after they get their teeth pulled to receive dentures. Of course, the exact amount of time needed depends on the type of denture in question. Although two months may sound like a long time to wait for your new smile, it's necessary to ensure the gums heal properly. While immediate dentures can be placed on the same day as an extraction, they'll need to be switched out sooner since the shape of the jawbone changes during the healing period. If you're getting implant dentures, you'll need to wait between four to six months for the titanium posts to fuse with the surrounding bone tissue via osseointegration.
Can I sleep with my dentures?
When you first get dentures, you'll be asked to keep them in your mouth for an entire 24 hours, including sleep. After that initial period, it's strongly recommended that you take them out every evening before bed. That's because when you wear dentures, they restrict the circulation in your gums, leading to soft tissue irritation and speeding up ridge resorption. Sleeping with dentures has also been found to be associated with poor oral hygiene and a higher risk of pneumonia.
What qualifies me for dentures?
Did you know that there are three different types of dentures? The requirements for each one are different too. For instance, partial dentures are ideal for patients who still have most of their teeth. Full dentures are recommended for those who lost all of their teeth or don't have enough healthy teeth worth salvaging. Lastly, implant dentures are a great option for patients who want extra stability and have a sufficient amount of jawbone density.
Is it hard to talk with dentures?
Initially, you may have difficulty speaking with your dentures because you're so used to talking with your natural teeth. The good news is that any lisp you develop is temporary and should go away as soon as you get used to your oral appliances. The exact amount of time it'll take for you to get used to speaking with your dentures varies from person to person. You can speed up the adjustment process by reading aloud, repeating difficult-to-pronounce words, and having more conversations with loved ones.