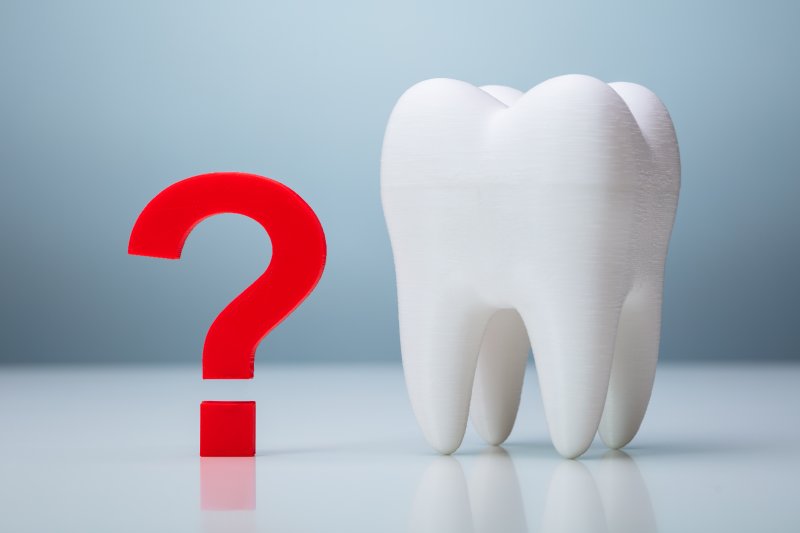 If you're bothered by gaps in your smile from tooth loss, then the chances are that you've heard of dental implants. You may already know that they substitute a titanium rod for the root, attach it to the jawbone, and customize it to resemble the surrounding teeth. Beyond that definition, though, you might have misconceptions about dental implants that keep you from pursuing them as a treatment.
To help you sort through fact and fiction on the matter, here's a guide to common dental implant myths and why they're simply not true.
Myth 1: Dental Implants Cost Too Much
The Myth: As a top-of-the-line dental treatment, surely dental implants are costly. In that case, you'd have to be some celebrity to afford them.
The Facts: While dental implants due require a higher upfront investment, they come with several benefits that off-set the cost. To start, they can last for 30+ years with proper care. Plus, they preserve your jawbone and enhance your oral health, saving you from spending money on restorative and cosmetic treatments down the line. If that wasn't enough, many dental practices welcome dental insurance and flexible financing, ensuring dental implants can fit into nearly any budget.
Myth 2: Getting Dental Implants is Painful
The Myth: Since they're meant to be inserted into the jawbone, won't the implants hurt? It probably amounts to one of the most painful dental treatments possible.
The Facts: Dental implant surgery isn't as painful as the rumors suggest. At most, you might feel some pressure during the procedure. However, you won't feel any pain because your teeth and gums will be numbed from an anesthetic before treatment. After the procedure, you'll be given a list of post-op instructions that are designed to keep you comfortable as well.
Myth 3: You Can't Eat Your Favorite Foods with Implants
The Myth: Dental implants are fake teeth, so it's a safe bet that they're too fragile to handle the foods you like.
The Facts: Dental implants can handle just about any food the real deal could. As for gum sensitivity and pain, this only occurs during the first few days after treatment, when you need to allow the surgical area to heal. Once that's over with, you can eat whatever foods you want.
Myth 4: Dental Implants are Noticeably Fake
The Myth: An implant amounts to a metal rod and porcelain, so it'll look unnatural and artificial.
The Facts: Even if dental implants are artificial, they look like your natural teeth. That's because they are custom-made for each patient and crafted from lifelike materials. Unless you tell people that you've gotten dental implants, they probably won't even notice you've had work done.
Myth 5: Only the Elderly Need Dental Implants
The Myth: When it comes to fake teeth, it seems like it's only the elderly who need prosthetics like dentures, dental bridges, and the like. Doesn't the same apply to dental implants?
The Facts: A person's jawbone is fully developed by the time they enter their early 20s. So long as your body is healthy and your gums and bones are in good shape, dental implants are viable from young adulthood onward.
Dental implants are an ideal tooth replacement procedure, so, hopefully, you now understand that they would only benefit your smile!
About the Practice
Ok Dental Expressions is a dental practice based in Oklahoma City, OK. Headed by Drs. Colin and Jon Holman, both of whom earned their DDS from the University of Oklahoma College of Dentistry, it provides efficient, comfortable dental care for all ages. The practice's entire team regularly attends continuing education courses on current dental practices – including dental implants! For more information or to schedule an appointment, OK Dental Expressions can be reached via their website or by phone at (405)-735-6600.