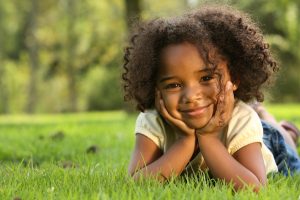 If your child has been experiencing some tooth sensitivity, it may be due to a developing cavity. If this turns out to be the case, don't be alarmed because although you may have encouraged the practice of excellent oral hygiene, you can't always be around to monitor how well the tasks are performed, which is supported by a recent study that shows that 1 out of 5 children between the ages of 5 and 11 have untreated dental caries. Thus, your children's dentist will weigh in with some information on how to correct the problem with dental fillings, including how the procedure works and ways to maintain the health of your child's teeth.
What are Cavities (Dental Caries)?
Cavities are small holes in a tooth that stem from the accumulation of plaque and bacteria that have become acidic and begun to bore into the enamel. The common remedy for this issue is to have the tooth filled.
How Does the Tooth Filling Procedure Work?
Discovering your child's first cavity can be a stressful situation for a parent, but thankfully, the process to restore the tooth is rather simple. Here are the different steps:
Local Anesthesia – The first step is to numb the area where the work will be done using topical or local anesthesia. And if your child is really uncomfortable about the procedure, your dentist may even use nitrous oxide to calm his or her nerves.
Tooth Decay Removal – After numbing the area, your dentist will begin drilling through the enamel to remove the decay and also shape the tooth in preparation for the filling.
Etching – If you've decided for your child to have a bonded filling, the dentist will then etch the tooth using an acid gel before placing the filling.
Resin Application – Your dentist will layer in a resin material and harden it using a special light that will form a strong bond between the filling and your child's tooth.
Polishing – The procedure will end with your dentist polishing the tooth to return to its original state.
In total, the process takes about an hour, but if your child gets restless, your dentist will allow him or her to take a moment to regroup and then finish the process.
What to Expect After the Procedure
If your child expresses tooth sensitivity or displays slight signs of swelling in the treated area, don't be alarmed. These are normal occurrences after such a procedure. Both should subside after two days.
Here are some other things to keep in mind regarding how to increase your child's comfort and encourage the healing:
Limit the use of straws and sippy cups, as they can prolong sensitivity.
Apply a cold compress to the affected area in 15-minute increments.
Give your child Tylenol (for children) to help him or her cope with any sensitivity.
Try to limit your child from vigorous activity for the first 48 hours after the procedure is done.
On a final note, one of the most important things to reiterate to your child after the procedure is done, is the importance of practicing excellent oral hygiene. He or she will be able to perform all the recommended methods of cleaning the mouth, teeth and gums, including flossing (for older children) and brushing. These activities will go a long way toward preventing cavities in the future.
To learn more about how to encourage proper oral hygiene for your child and to make sure that he or she has a healthy oral cavity, just reach out to your dentist to schedule a semi-annual visit.
About the Author
Dr. Colin Holman earned his Doctor of Dental Surgery degree from the University of Oklahoma College of Dentistry. Since then he has striven to deliver the absolute best care by staying abreast of the latest advances in science. He practices at Dental Expressions and can be reached for more information through his website.