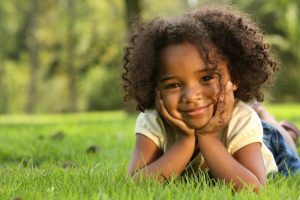 As a parent, you know how important it is to facilitate the maintenance of your children's dental health. One of the better ways to accomplish that is by visiting your children's dentist in Oklahoma City for regular cleanings and checkups, but this can cause anxiety for some kids. "How can this be overcome?" You wonder. Read on to learn 5 ways to make dental visits more enjoyable for your little ones.
5 Ways to Make Dental Visits Fun
The last thing you want to do is make your children feel miserable about attending dental appointments; therefore, it helps to have some strategies to lessen their anxieties. Here are a few of them:
Start Visiting the Dentist at an Early Age – One of the best ways to overcome fear is to confront situations early in life. The same applies to dental visits. Dentists recommend that children be brought in for their first appointment after the first teeth erupt and they begin to eat solid foods. This is a great way to introduce your little ones to this habit in a non-invasive manner. Thus, by the time they're older, they should be comfortable with the process.
Tour the Office Beforehand – You can also take your children on a tour of the dentist's office before the first official visit. This way they'll have the ability to develop a sense of comfort and familiarity with the facility and the staff.
Govern Your Language – It also helps to choose more positive sounding words when talking to your kids about visiting the dentist. For example, you should never use the word "drill" when referring to your local dentist. This can trigger an array of imaginative situations that can develop in your children's minds and make them very apprehensive about receiving dental care.
Role Playing – Children love role playing games because it allows them to stretch their imaginations and use their creativity in a fun manner. This helps in lessening the reservations they may have about visiting the dentist.
Feed Them Before the Visit – If a child is hungry, he or she will be less attentive and will likely be irritable. To aid in creating a positive environment that makes them feel more comfortable, it helps to feed your kiddos before their dental visits.
Why are Dental Appointments So Important?
Dental visits are vital to your children's dental wellness because they provide a healthy baseline to work from by removing harmful bacteria and plaque that would otherwise cause havoc. Additionally, these appointments allow your dentist in Oklahoma City to catch any developing issues before they get out of hand.
If you're looking for more creative ways to guide your children into healthier oral health or want to schedule the first preventive care visit, reach out to your local expert today.
About the Author
Dr. Colin Holman earned his dental degree from the University of Oklahoma College of Dentistry and has since remained steadfast in his efforts to provide the absolute best care to patients of all ages. To aid in his quest, he's completed hundreds of hours of continuing education courses while maintaining membership in several professional organizations. To help in setting your young ones on the path to excellent oral health you can find Dr. Holman practicing at Dental Expressions, and he can be reached for more information through his website.