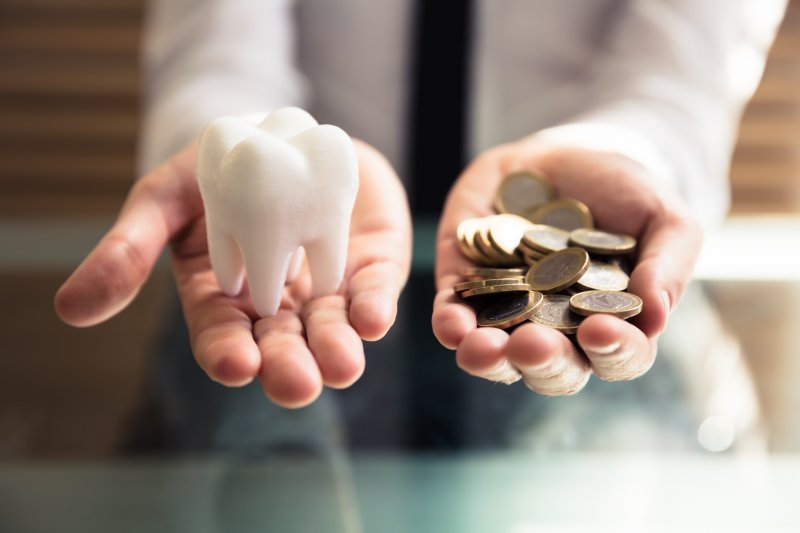 Whether you are struggling with a single missing tooth or with advanced tooth loss, modern dentistry can fill the gaps in your smile with lifelike, durable prosthetic teeth. The two most popular options are dentures and dental implants. Upon initial comparison, it seems like dentures are the cost-effective option, but did you know the dental implant cost in Oklahoma City could actually end up being more beneficial for your smile and your wallet in the long-term? Keep reading to learn how!
3 Factors That Influence the Cost of Dental Implants
Dental implants are widely known for their lifelike appearance and unmatched durability, but many patients aren't aware of the factors that influence the total cost. A few aspects to consider are:
Type: From single dental implants to implant bridges and implant dentures, this tooth-replacement option can address everything from a single missing tooth to complete tooth loss. The type you opt for will definitely play a role in how much you end up paying.
Additional procedures: To become a candidate, you may need to undergo periodontal therapy or a bone graft before your procedure. Additional services like these will contribute to the cost of rebuilding your healthy, full smile.
Dental insurance: Just because many dental insurance providers don't view dental implants as medically necessary, that doesn't mean a portion of your treatment isn't eligible for coverage. Your initial exam, the restorative procedures beforehand, and even the dental crown may be covered, so don't hesitate to double-check!
Cost vs. Value: The Benefits of Dental Implants
The above factors can help you determine your upfront cost for dental implants in Oklahoma City. However, considering the benefits that come with this state-of-the-art tooth-replacement option is also important. For example:
Dental implants don't require frequent adjustment appointments and special cleaning solutions, which both can add up.
Dental implants are built to last 30+ years. Dentures, on the other hand, typically last between 5 and 10 years.
Dental implants are surgically inserted directly into your jawbone, preventing bone loss and preserving your facial structure. This also avoids embarrassing slippage while you eat, talk, and smile.
How Your Dentist Can Help
If you are struggling with one or more gaps in your smile, don't hesitate to speak with your dentist about tooth-replacement options. Based on your unique dental needs, they can share which solution is best for you in both the short and long-term. Plus, when it comes to the financial component of your care, their team can handle all the paperwork needed to file a claim with your dental insurance, maximizing your benefits in the process. If you don't have a dental plan, then alternatives, like third-party financing, can be discussed so the cost doesn't stand in your way.
Tooth loss can negatively impact your smile, bite, and even your speech. So, don't delay seeking treatment that is going to benefit you in the short and long-term. Get in touch with your dentist today to take the next step toward rebuilding your smile!
About the Practice
Each member of our team at OK Dental Expressions is united behind our mission to create a judgment-free zone where high-quality dentistry and world-class service come together. Whether you are missing one tooth or an entire arch of teeth, our dentists, Dr. Colin Holman and Dr. Jon Holman, would be more than happy to sit down with you to determine the treatment that best suits your smile and your wallet in the long-term. To learn more about the cost of dental implants or to schedule an appointment, visit our website or give us a call at 405-735-6600.