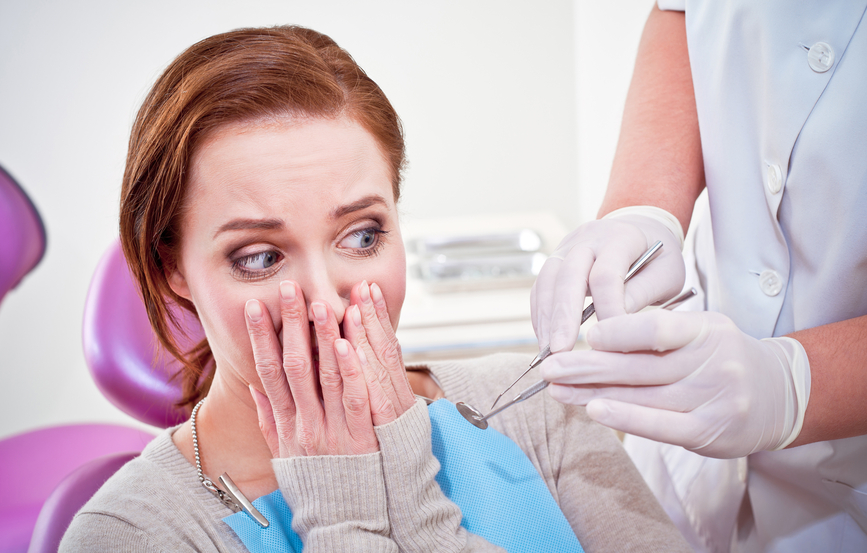 Do you suffer from dental anxiety? You're not alone. Studies show that up to 40 million Americans avoid seeing their dentist due to feelings of fear or unease. Fortunately, you have options for dealing with this problem. These include conscious oral sedation, a technique that induces deep relaxation without putting you to sleep.
How Conscious Sedation Works
Sedation methods differ in terms of how they are administered and the response they induce in the patient. The primary forms of conscious dental sedation include:
Inhalation sedation. Otherwise known as "laughing gas," this method uses nitrous oxide that the patient inhales through a face mask. This induces a deep state of relaxation that lasts throughout the procedure. The effects wear off almost immediately after treatment.
Oral sedation. With this approach, the patient takes a pill about an hour before his or her procedure. It creates a light state of drowsiness. In many cases the patient simply falls asleep and rests throughout the procedure. You will remain groggy for some time after the visit, so you'll need someone to drive you home.
Deeper Forms of Sedation
The deepest type of sedation is IV sedation, also known as "general anesthesia." This approach uses intravenous drugs to induce a deep state of sleep in the patient.
This form of treatment is administered either by a specially trained dentist or a separate anesthesiologist. Because the drugs are administered intravenously, the effects are almost immediate.
IV sedation is usually reserved for advanced dental procedures such as reconstructive work. You will feel sluggish afterwards and will require someone to drive you home. You may also feel groggy for the next day or so, until the drugs work their way out of your system.
Other Ways to Manage Dental Anxiety
Knowing what makes you afraid of the dentist can help you to manage your concerns. Here are three factors that patients commonly mention when discussing their dental anxiety:
Pain. Unfortunately, dental care has acquired a reputation over the years as being a distinctly uncomfortable experience. Most of these misperceptions are based on obsolete information. The anesthetics used in modern dental settings are not only gentler but far more effective than those in the past.
Feelings of helplessness. Some people avoid going to the dentist because they fear being out of control. The best way to deal with this phobia is to talk to your dentist about the procedure ahead of time. Knowing what to expect can help you to relax.
Shame or embarrassment. Some people worry that the dental staff will judge them for the condition of their teeth and gums. It's important to understand that dentists have seen almost everything during their careers, including teeth that are in far worse shape than yours. Their desire is to help you enjoy better oral health, not to pass judgment on you.
Make an appointment to see your local sedation dentist soon about the treatment options discussed in this post. There's nothing like a little knowledge to give you added peace of mind. After your procedure is over, you'll have plenty of reason to smile at the results.
About the Author
Dr. Colin Holman is a graduate of the University of Oklahoma College of Dentistry. He's also a trained sedation dentist and a member of the Dental Organization for Conscious Sedation. You can reach his office online or by calling (405) 735-6600.