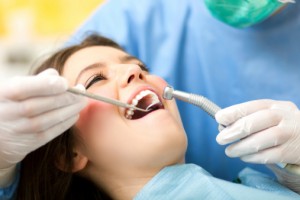 If you have one or more children, you know how busy life can get. The last thing you need is the hassle of looking for one dentist for yourself and another who can care for your little one.
At Dental Expressions, you'll never have to worry about that because we practice family dentistry. That means we can help your whole family, from the youngest on up to the oldest. Our services include:
If you'd like to learn more about any of these, simply click on the links above to visit their respective pages.
And if you'd like to schedule a visit with either Dr. Holman or Dr. Frazier, we'd be happy to set one up for you. Our office is located in Oklahoma City and serves patients from the greater OKC area, Moore, Norman, Midwest City, and surrounding areas.
We hope you'll consider paying us a visit, especially if you have little ones who are approaching their first birthday. Bringing your child in as soon as he or she develops their first tooth is an important part of helping him/her achieve optimal oral health. Call us today!