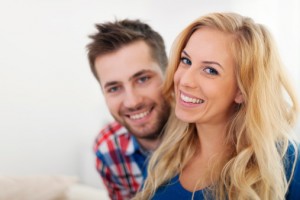 The goal of cosmetic dentistry is to improve the appearance of your smile. Which means, at Dental Expressions, we have some cosmetic services that are strictly cosmetic and others that are cosmetic and restorative. Our services include:
White crowns
Tooth-colored fillings
Cosmetic bonding
Depending on your specific needs, Dr. Colin Holman and Dr. Natalie Frazier can help you by recommending one or more of these services. Perhaps you only need help whitening your smile a bit, while another patient may need teeth whitening plus tooth-colored fillings. We call any combination of cosmetic dentistry services a smile makeover.
If you're interested in receiving a smile makeover, Dental Expressions in Oklahoma City would be happy to help you. Dr. Holman or Dr. Frazier would be happy to explore your smile and your medical history to help you come up with a personalized treatment plan.
Do you want to know what we can do to help you boost the appearance of your smile? Call our Oklahoma City dental office today to schedule a consultation appointment with Dr. Holman or Dr. Frazier. Our office serves patients from OKC, Moore, Norman, Midwest City, and surrounding areas.