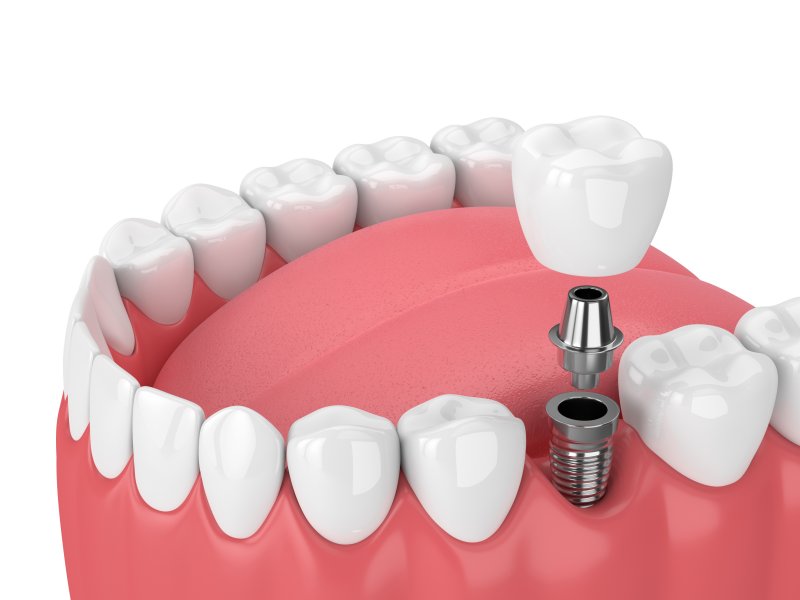 When looking for a tooth replacement option, you want to make sure you are choosing the best method to restore your smile to health. However, this is so difficult to do with so much misinformation out there. Dental implants are a tooth replacement option preferred by patients and dentists alike. Continue reading to learn some interesting facts about dental implants that you probably didn't already know.
Dental Implants Work!
Tooth implants have a 95% success rate which is set to increase even more as dental technology becomes more advanced. They can also restore 70% or more of your chewing power. This means you can enjoy your favorite foods again without having to worry about the stability of your teeth. Dentures only restore about 30% chewing power. While this is still lifechanging for people who are missing most of or all of their teeth, dental implants can offer a lot more.
Implants Are Cavity Resistant
Dental implants are pretty much cavity-proof since they are made from titanium and porcelain. However, this doesn't mean that you can slack on regular brushing and flossing. Your natural teeth can still experience decay, and your implants rely on healthy gum tissue in order to be successful. If you aren't looking after your smile properly, you could end up with periodontal disease. Continue to brush and floss regularly and consider rinsing with an antibacterial mouthwash.
You Will Need to Watch What You Eat
Even though you will be able to eat pretty much whatever you want after your implants completely heal, until then, you need to be careful. While the implant is still fusing to the jawbone in a process called osseointegration, you should be especially careful and avoid hard foods. Sticking to softer snacks will help your implants to heal more quickly.
Dental Implants Improve Self-Confidence
Implants look incredibly natural because they are carefully and thoughtfully placed and use custom-made crowns that match the exact color, size, and shape needed to blend in seamlessly with the rest of your smile. They also function just as well, if not better than your natural teeth. This can give you the confidence you need to smile, eat, and speak worry-free.
Tooth Implants Can Be Relatively Inexpensive
Dental implants are an investment that pays off. For some people it ends up being the least expensive option too. This is because other tooth replacement options don't last nearly as long. For instance, dentures need to be replaced after approximately 7 to 10 years. Bridges only last anywhere from 5 to 15 years. Dental implants, on the other hand, can last a lifetime when cared for properly and help you to maintain good oral health.
If you're looking to replace your missing teeth, ask your dentist in Oklahoma City if you would make a good candidate for dental implants. They are a great option to help you restore your smile.
About the Author
Dr. Colin Holman earned his DDS from the University of Oklahoma College of Dentistry and is committed to completing continuing education hours in order to expand his knowledge and skills. He is currently a member of numerous professional organizations including the American Dental Association and the Oklahoma Dental Association. For more information on dental implants or to schedule an appointment, visit his website or call (405) 735-6600.