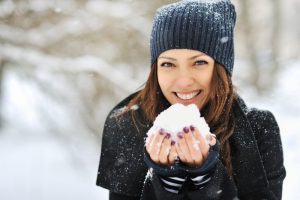 With the year coming to a close, have you checked off everything on your annual to-to list? Have you been to the dentist twice this year already? The holiday season is a great time for you and your family to get in to see the dentist, but why is it so important? Discover why it's vital that you and your family see the dentist in Oklahoma City during the holiday season to keep your mouth healthy and your wallet happy.
Keep Your Mouth Healthy
The holidays bring a lot of fun and joy, but they also bring a wave of sweet treats. After all of the cookies, cakes, ice cream, and other treats, it's a good idea to have a professional check out your teeth. Your dentist can prevent and detect early signs of decay that is quite common during this season of sugar. They will be able to make sure your pearly whites are in tip-top shape for the upcoming year.
Especially watch out for candies and treats that stay in contact for long periods of time with your teeth, like candy canes or jawbreakers. These products allow sugar to get in your saliva and coat your teeth, which leads to cavities and tooth decay if the sugar isn't cleaned away.
Maximize Your Insurance Benefits
Besides keeping your teeth healthy, seeing your dentist during the holidays can actually save you money! Most dental insurance plans have a deadline at the end of the year, so any unused benefits will be gone forever after December 31st. Even if you don't have any dental issues, preventive visits are usually 100% covered, so regular checkups and cleanings are a great way to cash in on your benefits.
Preventive checkups provide your dentist an opportunity to catch issues while they are still small and easily treatable. This requires less money and time from you. However, if you don't maintain regular checkups, you could be at risk for more extensive and expensive dental treatments in the future.
Take Care of Your Family
The holidays also bring free time for you and your loved ones. What better time to take care of your whole family's teeth? Head into the New Year knowing that everyone has healthy looking and feeling teeth. This will also be a good time to talk to your dentist about potential services you may need in the future to better help you plan your schedule.
Do you have an appointment booked with your family dentist in Oklahoma City this holiday season? Now that you know why dental visits are so important during this time of year, make sure you see your dentist to take care of everyone's oral health.
A Practice Here to Help
At OK Dental Expressions, we have a team of dentist's who are ready to help you during the holidays. Drs. Holman and Holman will work with your winter break schedule to provide quality care, and their office team will help you get the most out of your insurance benefits. For any questions, they can be contacted through their website or by phone at (405) 735-6600.