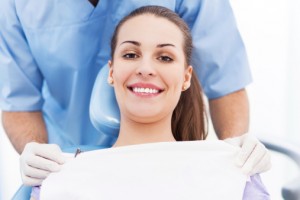 Today is February 29th, meaning that this year is a leap year. Leap years only come every four years. Regular checkups at Dental Expressions, on the other hand, should come much sooner than that. In fact, ideally they should happen every six months.
Why so often?
Because, as important as brushing and flossing are, nothing gets smiles as clean as a professional cleaning. What's more, during a dental checkup, our doctors have a chance to inspect your smile and gauge how healthy it is. If we need to, we can recommend a general, cosmetic, or restorative service that will help you give your smile a better future.
To find out more about each of our services, including popular services like teeth whitening, porcelain veneers, and dental implants, please explore our site.
And if you're ready to schedule your next appointment, just get in touch with our Oklahoma City dental office. Dr. Colin Holman and Dr. Natalie Frazier would be happy to answer any questions you might have, in addition to thoroughly examining your smile.
Give us a call today. We serve patients from OKC, Moore, Norman, Midwest City, and surrounding areas.