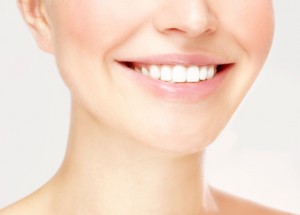 Many of us dream of having a smile that looks like it came straight out of the movies, and why wouldn't we? Beautiful teeth are often valuable tools in the professional and social settings, implying success, youth, confidence, and so much more to others. For some people, it's easy to pick out that one treatment you need to achieve the results you're looking for, such as teeth whitening to clean up stains. But what if you're less sure? Maybe your teeth need a little more work than one procedure can offer, or maybe you simply don't have the time or funds to spend on several, lengthy appointments. Whatever the case is, our dedicated team at Dental Expressions is here to help! At our Oklahoma City office, you can find the caring touch you've been looking for when you undergo services from Dr. Holman and Dr. Frazier. We'll be happy to create a personalized smile makeover plan that will give you the stunning results you've been looking for.
Transform Your Smile, Transform Your Life
Changing the look of your smile is a big step, and one that our team takes very seriously. First, Dr. Holman or Dr. Frazier will carefully inspect your teeth and gums, being sure to take into account any cosmetic flaws (after first ensuring that no restorative work is required). They'll then discuss with you any goals or preferences you have for your dental work (including cost and time commitments) before making their recommendations over what procedures would best benefit your unique situation. Our available cosmetic treatments include:
Don't settle for a smile that's simply lackluster – we'll be happy to help you pursue your dreams of a new and improved you! Contact our Oklahoma City office today to schedule an appointment. We welcome patients from all over the OKC area, as well as Moore, Norman, Midwest City, and beyond.