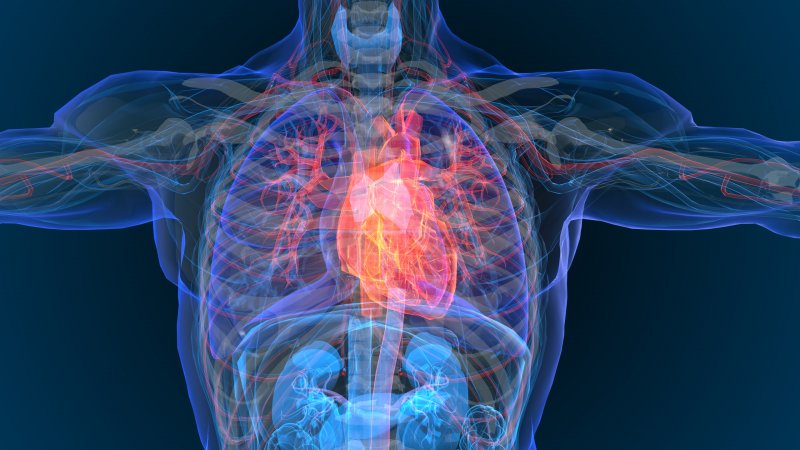 February is American Heart Month, when health professionals of all stripes do what they can to raise awareness about cardiovascular disease. Heart disease is still the number one cause of death among adults in the U.S., so addressing its causes is critically important.
You might be surprised that dentists would be interested in heart health, but recent studies suggest that there are some strong ties between oral health and cardiovascular disease. If you want to know more about this link, here's a guide that will tell you how they're related.
Gum Disease and Heart Health
One of the most interesting connections between the mouth and the heart has to do with gum disease.
Gum disease is one of the most common oral health conditions there is, and often the symptoms are so mild that people don't even know they have it. However, recent studies have shown that someone who has coronary heart disease is disproportionately likely to also have gum disease.
The theory is that the bacteria that cause gum disease can seep into the bloodstream and infiltrate other parts of the body. As a result, those bacteria wind up in other key organs, including the heart.
How To Prevent Gum Disease
Now that you know this, you're probably more eager than ever to prevent gum disease. Thankfully, doing that isn't actually that difficult; by making a few simple changes in your life, you can do a lot to head off oral infection.
The most important thing you can do is to start—and maintain—a good dental hygiene routine. Brush twice a day and floss daily to break up plaque deposits, which will hinder their ability to damage your mouth. You can pair that with mouthwash after every time you brush, which will kill bacteria before they have the chance to grow.
Finally, you should see your dentist at least twice a year. They'll be able to check that you aren't suffering from any significant problems, and clean in places that you won't be able to reach.
About Our Practice
When you visit Dental Expressions, you'll be able to experience the best care that dentistry has to offer, both in terms of the quality of our treatments and the respect that we show our patients. When you visit our office, we'll welcome you by name and ensure that you're comfortable for the duration of your stay.
If you have any questions about dental implants, we can be reached at our website or by phone at (405) 735-6600.