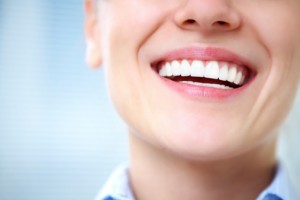 If you find yourself generally unhappy with your smile, you're not alone. In fact, the majority of Americans report some level of discontent with the condition of their teeth, whether it be yellowing of the enamel, a chip here or there, or general misalignment. At Dental Expressions in Oklahoma City, OK, Dr. Holman and Dr. Frazier specialize in giving people just like you the beautiful, flawless smile of their dreams, often using customized porcelain veneers to achieve this goal.
Why Should I Choose Porcelain Veneers?
Dental veneers are super-thin, custom-fitted sheaths of porcelain that are affixed to the front surfaces of your teeth. They are durable, long-lasting, stain-resistant and cared for in the same way you would your natural teeth. Their color is natural, made to match your existing teeth for a seamless, polished look. Porcelain veneers are used to mask a number of common smile imperfections, including:
Chips or cracks in enamel
Yellowing and discolorations that are resistant to professional whitening treatments
Gaps between teeth
Teeth that are misshapen or misaligned
Teeth that are too big or too smile relative to surrounding teeth
When your veneers are placed, typically within as little as two visits to Dental Expressions, you're left with a more balanced, symmetrical, aesthetically pleasant smile you'll be proud to show off to everyone.
Regain Confidence with a New Smile
If you've spent too long hiding your smile from the world and you're ready to finally enjoy the benefits of beautiful teeth, contact our office today and schedule your consultation with Dr. Holman and Dr. Frazier. We can't wait to show you how easy it can be to transform your smile with the help of porcelain veneers! From our office in Oklahoma City, OK, we also gladly welcome patients from Moore, Norman, Midwest City and the surrounding areas.