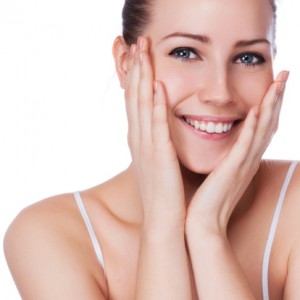 If you've ever taken a close look at the oral care aisle at your local grocery story or drug store, you've probably noticed that there are a lot of teeth whitening products out there. Whitening kits, whitening toothpastes, whitening mouthwashes—all claim that they can give your smile the boost it's been missing. But can they really?
Because every patient is different, there's no black-and-white answer to that question. For some, they may be incredibly effective. For others, though, they may not be powerful enough to do any good.
That's why, at Dental Expressions, we offer professional teeth whitening as one of our cosmetic dentistry services. With professional teeth whitening, Dr. Colin Holman and Dr. Natalie Frazier can help you remove difficult stains caused by foods, drinks, aging, tobacco use, and, in some cases, even stains caused by a medication like tetracycline.
Your chance at a brighter smile and improved confidence begins with a consultation visit at our Oklahoma City dental office. We'll inspect your smile and take an impression of your teeth. These will help our lab as they build your custom whitening trays. To whiten your smile, you'll just need to line your trays with a specially-formulated whitening gel and wear them as directed.
Are you ready to take your smile to the next level with professional teeth whitening? Call us today. We serve patients from OKC, Moore, Norman, Midwest City and surrounding areas.