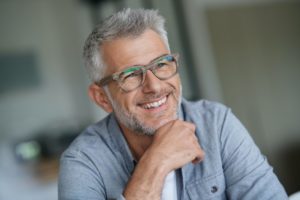 Everyone wants to have a nice set of white teeth. After all, white teeth are often associated with youth, good health, and success. Because the demand for teeth whitening has increased in recent years, so have the number of ways to brighten your smile. With all of these options, it can be difficult to decide which one is best for you. Let's discuss the pros and cons of some of the different types of affordable teeth whitening in Oklahoma City to help you make that choice.
Professional In-Office Whitening Procedures
In-office whitening from a dentist is the most expensive option on this list, but it still remains one of the most cost-effective cosmetic dentistry services. Compared to many store-bought solutions, the results from this treatment are quick, dramatic, and long-lasting.
Your dentist can apply an incredibly potent bleaching gel to your teeth and then activate it with a special light. The gel breaks apart stubborn stains in just a few minutes, leaving you with a drastically brighter smile after just one appointment that shouldn't take more than an hour.
Professional Take-Home Whitening Kits
Your dentist can also take impressions of your teeth to create personalized whitening trays. By filling the trays with a powerful bleaching solution and wearing them for about half an hour a day, you can achieve dramatic results after about two weeks of daily use. This option is cheaper than in-office whitening, but still costlier than most generic options.
Over-the-Counter Whitening Gels and Trays
Much like professional at-home whitening, some drugstores offer whitening kits at a significantly lower price. However, the trays are not custom-fit, so your results might not be as even, and the gel may irritate your gums. Additionally, your results will probably not last as long.
Teeth Whitening Strips
At-home whitening strips are designed to be worn for about 30 minutes a day for a few weeks. However, they also are designed to be one-size-fits-all, so they may cause irritation and uneven bleaching. Because they're more affordable than trays and gels, they remain one of the most popular methods of teeth whitening.
Whitening Toothpastes and Mouth Rinses
As the cheapest option on this list, whitening toothpastes and mouthwashes typically cost as much as regular toothpastes and mouthwashes. It usually takes six to twelve weeks of daily brushing or rinsing with these products to see results. While they contain weaker concentrations of active whitening agents, they can at least prevent new stains from setting in.
When it comes to dental work, you generally get what you pay for. That's why the most effective whitening treatment is often the one with the highest price. Don't be afraid to ask your dentist which option would help you achieve the bright smile you deserve.
About the Practice
At Dental Expressions, Dr. Jon Holman and his son, Dr. Colin Holman, strive to make all of their Oklahoma City patients feel comfortable and welcome. In addition to offering state-of-the-art dental technology, they provide both at-home and in-office teeth whitening treatments to transform your smile. To learn more about which method works best for you, visit their website or call (405) 735-6600.