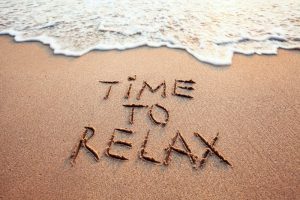 Does the idea of going in for a dental visit leave you feeling anxious and stress you out? If so, you're not alone, as 9 to 15% of Americans avoid seeing a dentist because of anxiety and fear, which amounts to roughly 30 to 40 million people. That means that there are a great deal of people who are susceptible to all types of dental maladies. But thankfully, you're not left to just deal with your issue and miss out on the benefits of receiving oral care. As you continue reading, your sedation dentist will explain a viable method available to make your next dental visit an enjoyable experience.
What is Sedation Dentistry?
Sedation dentistry is a category reserved for helping people overcome anxiety or phobia about dental visits. There are several causes that can contribute to this level of discomfort:
Fear of losing control
Anxiety
Poor response to local anesthesia
Fear of confinement
Lengthy or multiple procedures
Gag reflex
Oral Sedation
One of the more common methods of sedation is with a pill taken orally. Your dentist may prescribe this for you to take about an hour before your visit, which will leave you feeling calm and relaxed by the time the work begins. Given that the effects of the pill are fairly strong, it's highly recommended that you have someone to drive you to and from your appointment.
While under the influence of the sedative, you will be conscious and able to respond to instructions, but you will be totally relaxed. After the procedure is done, it will take a few hours for the effects of the pill to wear off so again, it'll be necessary to have a driver on hand.
Why are Alternatives So Important?
It's so important to have an option to help you overcome your fears because it's vital that you visit your dentist for semi-annual cleanings and examinations. Furthermore, if you have an oral issue, it will not fix itself. Instead, it will continue to wreak havoc until it's stopped.
So by having an alternative to help propel you past your fears, you don't have to miss out on the dental care that is necessary not just for your oral health, but also for your overall wellness.
If you're suffering from dental anxiety and desire to maintain the health of your mouth, teeth and gums, reach out to your local oral care expert today to get the help that you need, and be confident that you too can have an enjoyable experience at your dentist's office.
About the Author
Dr. Colin Holman received his Bachelor of Science degree in Zoology from the University of Oklahoma. He then went on to earn his Doctor of Dental Surgery degree from the University of Oklahoma College of Dentistry. A member of the American Dental Association and several other professional organizations, Dr. Holman practices at Dental Expressions and can be reached for more information through his website.