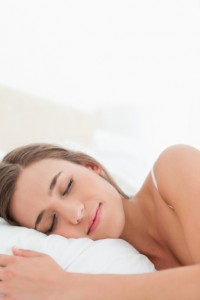 We all know that regular visits to the dentist are integral to our oral health and the appearance of our smiles, but for some patients, the thought of undergoing dental work evokes negative feelings like fear and anxiety. At Dental Expressions in Oklahoma City, OK, Dr. Natalie Frazier and Dr. Colin Holman understand that many men and women need a little extra help feeling comfortable in the dental chair, so we offer a safe and effective solution in the form of sedation dentistry.
How Will Sedation Dentistry Help Me?
When you feel tense or afraid in the dental chair, even the most basic treatments can be unpleasant. Fortunately, oral conscious sedation eliminates these problems in a way that has been proven absolutely safe. You simply take a small pill previously prescribed by our doctors prior to your appointment. Have a trusted friend or family member drive you to and from our office, and discover how much more pleasant your dental experience can be when you feel completely relaxed and comfortable. With sedation dentistry, patients find relief from many common dental concerns, including:
A highly sensitive gag reflex
Inability to lie still for an extended period of time
Anxiety or heightened stress in the dental chair
A feeling of fear in response to the sights, sounds, and other sensations of a dentist's office
Whatever your unique concern is, Drs. Holman and Frazier can help. We won't begin treatment until we are certain that you are completely comfortable and relaxed.
Finally Relax with Oral Conscious Sedation
If you are one of the countless American men and women who have avoided necessary dental treatment because of dread, anxiety, or worries about discomfort, we want to help. Contact our office in Oklahoma City, OK today to schedule your appointment and to learn more about how oral conscious sedation can help you get the care you need and deserve, all while eliminating the negative feelings you may have regarding dental treatment. Our goal is to provide you with everything you need to enjoy a healthy, beautiful smile for life. Our OKC dental practice warmly welcomes patients from throughout the surrounding areas, including Midwest City, Norman, Moore, and beyond.