Dental Crowns – Oklahoma City, OK
Benefit from Durable Dental Crowns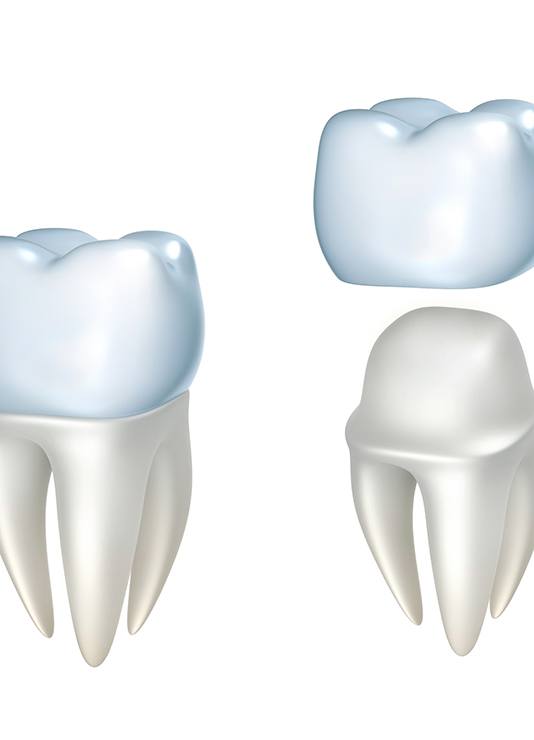 Dental crowns have held commonplace in dentistry for decades because they're effective and versatile. They can be used to protect weakened or damaged teeth. They also provide aesthetic benefits and can be used with other procedures, like root canal therapy. No matter the reason, Dr. Colin Holman can provide you with the natural-looking restoration you need to improve your dental health.
Why Choose Dental Expressions for Dental Crowns?
Advanced Technology
High-Quality Materials
Dental Sedation Available
What is a Dental Crown?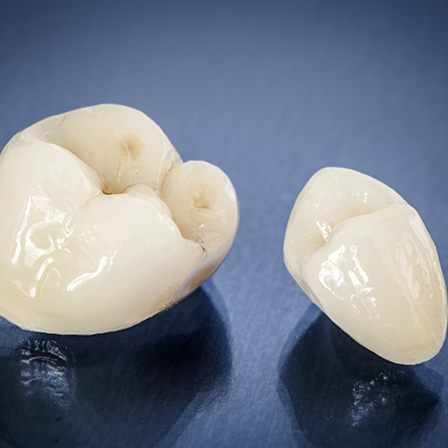 A dental crown is a restoration that's bonded over the surface of a tooth above the gum line. This creates a protective barrier while also improving its color, size, and shape. It will look and function like a real tooth, so only a trained dental professional will know it is there.
Although crowns are commonly used, they are only recommended for certain situations, like protecting a vulnerable tooth from future issues. The restorations can also repair teeth, like significant breaks or chips. Your dentist may also recommend a crown after a root canal or other treatment.
The Dental Crown Process
A local numbing agent may be used to block any pain signals, but it isn't always necessary. After any preparatory procedures, your dentist will reshape your tooth to allow the crown to fit over it, and an impression is taken to create your restoration. The impression will be sent to the dental lab, so your dentist will bond a temporary crown over your tooth while you wait.
The dental lab will craft your restoration to meet your exact specifications, which can take a couple of weeks. After your restoration is sent back to our office, you'll return to have your temporary one removed and your permanent crown bonded to your tooth.
The Benefits of Getting a Dental Crown
Dental crowns offer priceless benefits by preserving your oral health and functions. Our office uses high-quality materials for aesthetics, function, and durability. You'll benefit from long-lasting results because the average lifespan of a crown is 10 years or longer with the right aftercare, like brushing and flossing. It may take a few days to get used to your crown, but in no time at all, you'll soon forget it is there.
If you need a new crown or a replacement, we can help. Request an appointment through our website or call (405) 544-0044.