February 16, 2015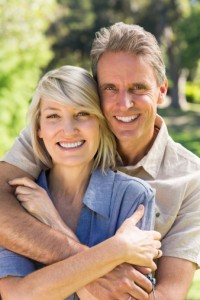 Replacing missing teeth is of great importance for a variety of reasons, including improving your ability to eat and speak properly. At Dental Expressions in Oklahoma City, OK, Dr. Colin Holman and Dr. Natalie Frazier offer a wide range of restorative dentistry options to help reconstruct your dentition, including conventional dentures and implant-supported dentures.
Are Dentures Right for Me?
When most people think of dentures, the image of a full set of false teeth is typically the first thing that comes to mind. These are called complete dentures, and they effectively take the place of an entire arch of missing teeth. At Dental Expressions, we will ensure that your complete dentures look natural and feel comfortable so that you can once again fully enjoy eating, speaking, and smiling with a full set of teeth.
Partial dentures also replace missing teeth, though they differ from conventional dentures in that they replace only a few teeth rather than an entire arch. The custom-crafted prosthetic teeth are color-matched to your existing dentition for the most natural look possible. Partial dentures not only replace missing teeth for improved function and aesthetics; they also help prevent other teeth from shifting.
A consultation with the team at Dental Expressions will aid in determining which type of dentures are right for you. We'll take the time to sit down with you and discuss all available options to ensure that we find the ideal solution for your unique situation. If you are interested in implant-retained dentures, we'll explain the dental implant process and develop a treatment plan that best suits your individual needs.
Start Rebuilding Your Smile Today
Whether you currently wear dentures and you are interested in the possibilities afforded by implant-supported prosthetics or you are planning to undergo an extraction and you'd like to learn more about your restorative dental options, we are here to help. From our conveniently located office in Oklahoma City, OK, our doctors proudly serve patients from throughout the surrounding areas, including Midwest City, Moore, Norman, and beyond. Contact our office today; we can't wait to show you what a difference our commitment to quality dentistry and your satisfaction can make for you!
March 22, 2013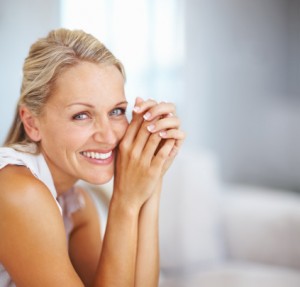 Out of all the dental injuries a person can face in a lifetime, tooth loss tends to be the most devastating, both for a person's self-confidence and their overall oral health. When there are unsightly gaps in your smile, it can be hard to even convince yourself to get out of bed, much less talk and laugh with your peers. Worse, if ignored, your other teeth can begin to twist and move in order to fill the space, as well as lead to jawbone deterioration. Thankfully, our team at Dental Expressions is here to help with a variety of tooth replacement options. Choices are key at our Oklahoma City practice – while one restorative option might be a perfect fit for some people, it could be frustrating or unfulfilling for others. That's why Dr. Colin Holman and Dr. Natalie Frazier are committed to working closely with their patients in order to find the tooth replacement service that will restore beauty, form, and complete functionality to their unique smile.
At Dental Expressions, we offer the following tooth replacement options:
Dental Implants
Dental implants are the only restorative option that replicates the entire structure of the tooth, from the root to the crown. First, a specialist will first place a small titanium rod in your jawbone.  Once an appropriate amount of time has passed for the area to heal, you'll return to our office where we'll top it off with a beautiful, natural-looking crown. After a while, you won't even remember that they're not your natural teeth!
Dentures and Partials
If you've lost all the teeth along your upper arch, your lower arch, or both, a full denture can be custom made for your unique mouth, fitting into place with natural suction and dental adhesive. If desired, dental implants and dentures can actually be used together, ensuring a much more sturdy fit. For patients who are only missing a few teeth, partial dentures can be used instead. Both of these tooth replacement solutions are removable.
Bridges
For patients who are looking for a more stable solution than dentures without wanting to undergo the dental implants process, bridges are a non-removable solution that can replace a few teeth in a row.
Contact our Oklahoma City office today to schedule a consultation with one of our accomplished doctors today! Our team will work hard to ensure that you get the care you desire and the smile you've been dreaming of. We're also happy to see patients from the OKC area, Moore, Norman, Midwest City, and beyond!